AMD has developed its name in the market space. It comes with several Ryzen processors that put it in a favorable place. AMD graphics card ensures reliability among its different users. They perform beyond the expectations of users. You can boost the gaming to another level once installing the best AMD graphics card. 
So, if you are wondering which best AMD graphics card is suitable for you then make sure to scroll down till receiving the answer. Take a look at the top picks and choose your one.
Top Picks for Best AMD Graphics Card  
Graphics cards are everywhere in the market but AMDs ones occupy a different place. If you are planning to buy a power-packed yet affordable GPU then read the specifications below: 
1: AMD Radeon RX 6800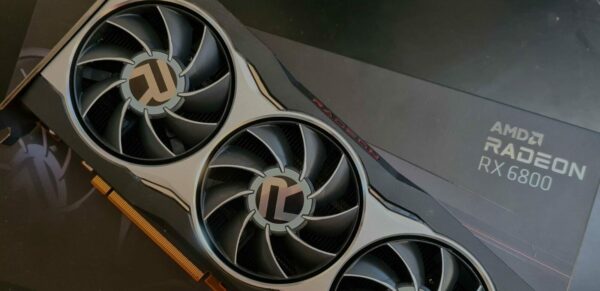 AMD has arrived to give you the best gaming experience ever. Experts have believed that AMD leaves Nvidia behind with the AMD Radeon RX 6800 launches. It is the best among other GPUs in the market. That's why we listed it at the top. 
It offers some impressive performance to the users. There is a triple fan design that has three 77mm fans. Users can easily connect different ports and connectors as it offers dual 8-pin connectors and USB ports such as Type-C, two Display port outputs, and a single HDMI 2.1 connector. You will receive a better experience with boosted up performance of your PC. 
SPECIFICATIONS
16GB GDDR6 memory

2 x 8 pin power connectors

1,815 MHz (2,105 MHz boost) core clock

1 x HDMI 2.1 VRR and FRL, 1 x DisplayPort 1.4 with DSC outputs

16Gbps memory clock

3,840 stream processor
Pros
AMD ray tracing

Boosted performance

Consumption is low
Cons
Costlier than RTX 3070

Ray-tracing performance
2: AMD Radeon RX 6700 XT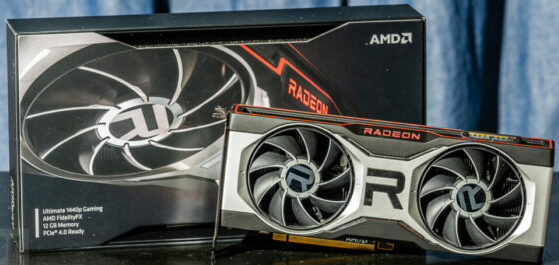 It is yet another dynamic graphics card of AMD. You can have the 1440p gaming prowess after installing it on your device. The smaller Navi 22 GPU removes all kinds of features such as RDNA2 and Big Navi. 
Also, it has features like mesh shaders, variable-rate shading, and sampler feedback. As per the load, you can boost up the performance to 2,581 Mhz. RX 6800 and RX 6700 XT are quite similar in terms of looks but it is lighters in terms of weight and budget. The user gets it at the best reasonable price and works fine with a 1440p 240hz monitor.
SPECIFICATIONS
16 Gbps memory clock

2.32 GHz (2.58 GHz boost) core clock

8 pin + 6 pin power connectors

12 GB GDDR6 memory

2,560 stream processor

HDMI 2.1, Display Port 1.4 with DSC outputs
Pros
Lightweight card excludes sag

1440p performance

Ray tracing
Cons
Excludes FidelityFX Super Resolution

The weak performance of Ray Tracing
3: AMD Radeon RX 6600 XT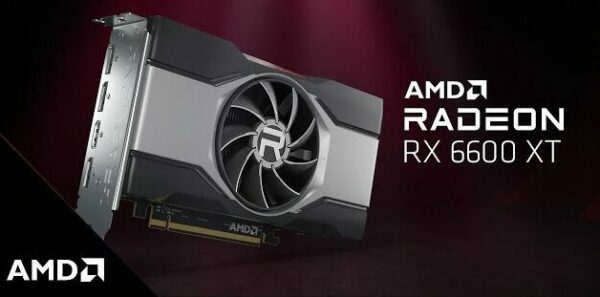 All AMD graphics card that comes under 6000 error series has everything that a user needs. They are built to take care of user needs for better performance and scalability. Well, the card offers 8GB of GDDR6 memory that has 32 compute units. 
It is yet again available at an affordable price. You can enjoy the 1440p gaming experience with this card. It has a single fan design with less power consumption skills. Instead of all these, there is also an 8GB GDDR6 video memory. Below is listed its specifications, pros, and cons to know more about this product. 
SPECIFICATIONS  
1 x 8-pin power connectors

1.4 with DSC Display port and HDMI 2.1 VRR and FRL outputs

2,048 stream processor

1,968 core clock

8GB GDDR6 memory

15 Gbps memory clock
Pros: 
Thermal efficiency

Power consumption is low

1080p performance
Cons: 
A litter better than RTX 3060

Cheaper
4: AMD Radeon RX 6800 XT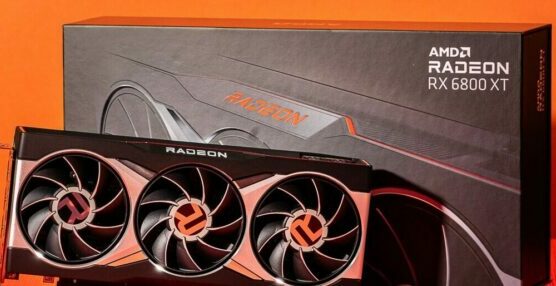 AMD has several options to give out to its consumers. It has next-gen technology with better aesthetic designs. The product consists of a Radeon logo which brings red color. Also, it is associated with triple fans having 77mm fans. 
You can use it to enhance your gaming skills in 4k gaming. Combined it with 4k gaming to witness its grandeur effects. Instead of this, there is the high resolutions frame rate that runs excellently on titles such as Metro Exodus and Red Dead Redemption. 
SPECIFICATIONS
2 x 8-pin power connectors

DisplayPort 1.4 with DSC, HDMI 2.1 VRR, and FRL outputs

4,608 stream processor

16Gbps Memory clock

2,015 MHz (2,250 MHz boost) Core clock

16GB GDDR6 Memory
Pros
AMD ray tracing

DX11 strong performance
Cons
Have not dethroned Nvidia
Final Take!
So, these are all the best AMD graphic cards available in the market today. We hope that you have picked the best one. However, if there is anything that you want to ask from us then let us know in the comment below. We surely are there to help you out.